Quality Results
I know that legal action can sometimes be overwhelming. I am dedicated to providing you with help in a language that you can understand.
Experienced
I have assisted applicants with Temporary and Permanent Visas since 2002. The first step is to work with you and develop a plan to qualify you. Through my understanding of the Mexico Immigration process and your understanding of the circumstances, I will ensure you succeed in obtaining the Mexico Visa.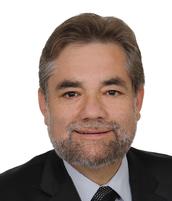 Indeed,  I am a Mexico Visa specialist with 18 years of experience. I have mastered the process throughout all this time, helping with Temporary and Permanent Mexico Residency. Above all, I am bilingual in Spanish and English. Most of the documents for Temporary or Permanent Mexico Residency are in Spanish. If you hire me, I can ensure you understand the instructions and correctly sign and file the documents.  I have dual nationalities:  US and Mexico. This would allow me to work in both countries and, at the same time, I help you in either one. Suppose you plan to reside in Tijuana, Rosarito Beach, or Ensenada.  I can help you in person.
Do you want to start with TR or PR Mexico Visa process? Contact me directly at my email at [email protected] or my cell at 619-512-7537. It will be a pleasure to help you!

Mexico address is mandatory to complete the Temporary or Permanent Mexico Card process. Do you have one jet? If not, I might be able to help you!

 Thank you for your visit!