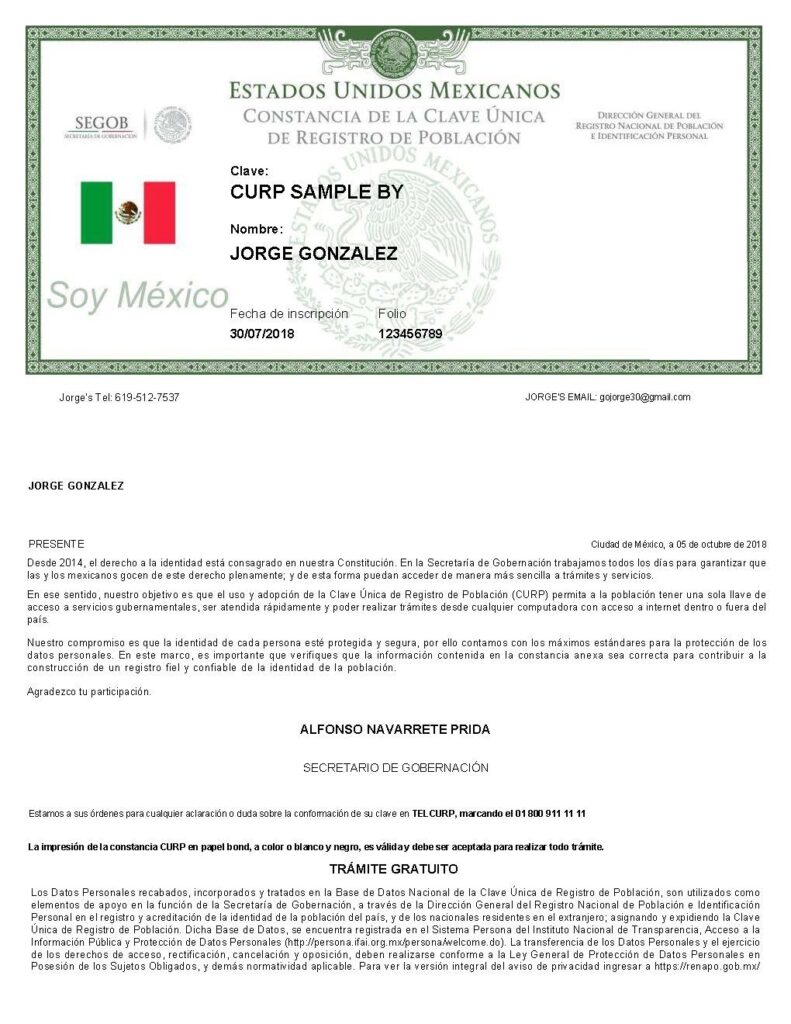 CURP stands for Clave Única de Registro de Población is a unique identity code for Mexican citizens and foreign residents of Mexico with temporary or permanent residency. Each CURP code is a unique alphanumeric 18-character string to prevent duplicate entries.
If you obtain a TR Temporary or PR Permanent Mexico residency, you qualify for it. For example, it can be beneficial to open a bank account. And get a Mexico tax ID number (RFC). In addition, you can apply for a Mexico driver's license. Moreover, you save 30 to 40% on capital gains taxes if you own Mexico Real Estate.
When you apply for a temporary o permanent resident card, it is issued automatically at the INM Immigration office. It is usually printed on Temporary or Permanent Resident Cards. You can also download it from this Mexico website: https://www.gob.mx/curp/
Suppose it doesn't show on your temporary or permanent resident cards or the Mexico Website. It means you do not have one assigned. Therefore you can go to any INM Immigration office and obtain it if you are a foreign resident of Mexico with a Temporary or permanent Mexico Residency. Mexican citizens must go to the closest CURP office.
Can I obtain a CURP with tourist card FMM? NO